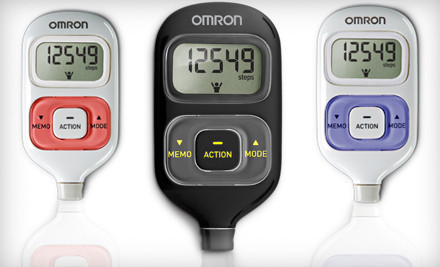 Groupon
features a daily deal on the best stuff to do, see, eat, and buy in 43 countries, and soon beyond! Their philosophy is pretty simple: "we treat our customers the way we like to be treated"! They have some really great deals at up to 90% off! I have purchased several Groupon vouchers and have been very pleased with the service each time!
Just select any location, (online deals can be purchased by anyone, no matter where you live)
Groupon has an excellent policy on your satisfaction..
"Nothing is more important to us than treating our customers well.
If you ever feel like Groupon let you down, give us a call and we'll return your purchase – simple as that."
Here are a few of my favorites
Groupon
deals for today! There are lots of deals available, so be sure to check them out in your area! If your area is not listed here, just
click here
to see what is available.
Shipping is included. (To purchase yours, click on the link above, (Birmingham, Alabama) then look to the right and scroll down, until you see this deal)
Today's Groupon to
Scenic Helicopter Tours
. Flights depart from the heliport in Sevierville. Choose between the following options:
Tennessee, Nashville
:
ONLINE DEAL
Today's Groupon: for $10, you get two
stylish, no-buckle watches
from
Slap Gear
(a $30 total value).
Shipping is included
with today's deal.